© Select Investments LLC 2010-2018
​

​

Net-Zero Energy - ​​

Th​is term describes any structure that produces more electrical energy each month and year than it consumes. Every E3D Home ​​built is ​Net-Zero Energy efficient! This is achieved by using the latest in cutting-edge residential and commercial designs and solar-​grid technologies.




​

Near-Zero Water usage -

Home water use varies considerably, depending upon the number of people in a household, plumbing fixtures, appliances, and ​other factors. The largest water users in the home are toilets, clothes washers, faucets, and showers. About 41% of indoor water use in a home goes toward flushing the toilet and 33% goes to bathing! E3D Homes have the most water-conserving appliances and fixtures that exist. A partial list includes WaterSense, EnergyStar, and Stealth Technology toilets.
​​Nearly-Zero Maintenance -

Over time, annual maintenance costs average 1% to 3% of a home's initial price. Without regular upkeep, overall property values are ​affected …and most lending institutions agree. That means owners of a typical $125,000 home should plan to budget $1,250 to $3,750 per year for ongoing upkeep and replacements. With these costs in mind, E3D high-performance homes are designed and built ​to have Nearly-zero maintenance costs over its 100 + year lifetime. The homes have steel roofs, stucco exteriors, and no wood trim.

​ The advantages of homes with efficient uses of space exceed basic economics. Such dwellings change the way people live and are ​attractive to people who want
​to lead a less cluttered and complicated life. Smaller homes represent not just a reduction in dimensions but emphasize design over size. They incorporate
​technological advances of space and energy-saving equipment, fixtures, and appliances. Also, they maximize every square inch of space! ​​

​​​The Eco-Bio dynamic E3D Home has been designed and certified to surpass the most stringent energy and environmental standards set by ​the EPA and Energy
​Building Codes in America today. These sustainable homes far exceed those building standards ​...while at the same time providing: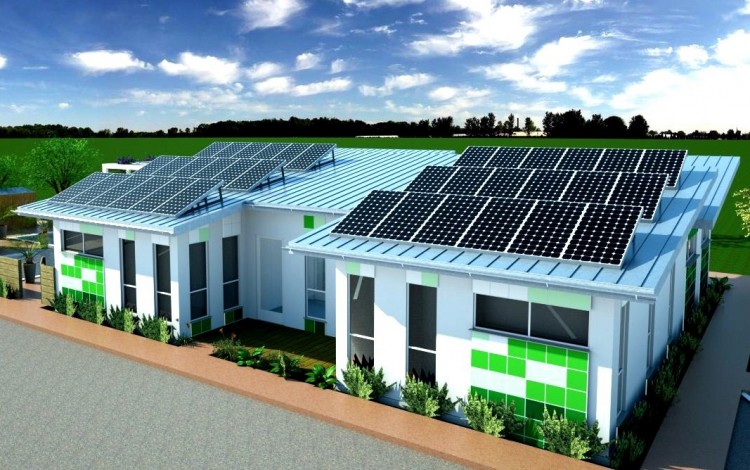 THE THREE, AND FOUR BEDROOM HOME/OFFICE, DUPLEX, AND FOUR-PLEX PLANS WILL BE AVAILABLE IN 2017-2018.